By Ximi Yang
Shanghai is an internationally acknowledged prosperous city that many Chinese youngsters yearn for, which, however, is not the reason why I jumped there. It happened when I was in Hangzhou, Zhejiang in October, listening to lectures given by entrepreneurs, all of a sudden, a breathtaking picture caught all my attention. A wooden building situated on a hill like a wonderland, it is F.X. Mayr Retreat in Wenzhou, Zhejiang.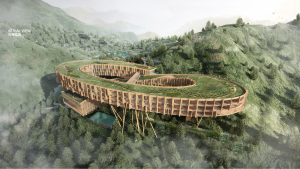 After F.X. Mayr concept was introduced, I made such a bold decision to go to Stacy Sun and Olaf Schulz-Lobeck, founders of F.X. Mayr Management in Greater China, to see if I could be lucky enough to join them as an intern for three months, to learn about wellness industry and to see if I could do any favor for this amazing project.
Suspending my preparation for postgraduate entrance exams, I packed up all my baggage alone excitedly and so began my three-month adventurous journey in Shanghai. Working close to Olaf, Chairman, as his assistant, my initial motivation was well realized. By translating and reading documents including the ones with our partner OCT, I learned scientific Mayr system with its entire portfolio and cutting-edge medicine. More importantly, I could feel the whole value integrated in the way the company works and operates, full of care and humanity, which is of great significance to wellness industry.
As a senior student still in school without any work experience before, I was pretty at lost at first, facing many unfamiliar business affairs especially regarding financial parts. At the very beginning, as you could imagine, it took me great effort to tease out everything and sometimes I could easily make some mistakes.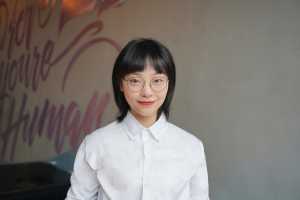 Fortunate I am, Olaf gave me hundred percent of patience and I could feel that he cared about not only work but also my happiness, giving me duly guidance and sincere support, just as what is claimed in F.X. Mayr vision. I remember one day when I was not in a high mood due to personal reasons and purposelessly gave away this negative emotion, he drew a big ALWAYS KEEP SMILING with a smiling face on our Maxhub tablet, which lit me up immediately. In the end, I could cope with different parties and move forward together with my partner Ryan, who could always give me professional and kind advice whenever needed. Outside office, I got help from Stacy who was considerate and gave me both living support and emotional support. In office, I had total freedom to grow up, to learn and to improve my own performance.
However, I had to put a period to this internship because, on the one hand, I have not graduated from my university who gave me this three-month internship task as school practice, on the other, considering covid situation I am required to be in the campus next semester. Nevertheless, I heartily cherish these enriched days with F.X. Mayr Management, taking all their best wishes to go back to school and to finish my studies left. With everything in F.X. Mayr well on track, I had total confidence in F.X. Mayr Group and their coming success and would like to express my genuine gratitude for all and wish everything best to F.X. Mayr in Greater China.