by Olaf Schulz-Lobeck
The Hideaway Mayr Wellness & Sport is the newest member of the F.X. Mayr family in Greater China.
At Hideaway Mayr Wellness & Sport, everyone can enjoy their active holidays. These are China's most prominent vacation destinations, focusing on sports, exercise, wellness, health and plenty of social activities.
Contemporary designed rooms for your active holiday. Integrated approaches for optimal rest, sleep, fun, and even your furry friend – your dog. Flexible room categories for different generations and singles.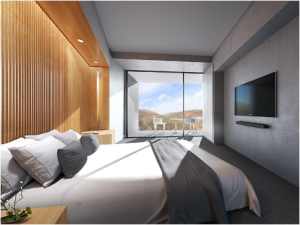 We care – At Hideaway Mayr Wellness & Sport, we accommodate guests who prefer a peaceful and relaxed stay in different parts of the complex than guests who want fun and parting!
Optimal sports facilities infrastructure guarantees quick and easy access to all indoor & outdoor sites. So you train, compete against somebody, and participate in a tournament, and We Care! All training facilities for specific sports or multifunctional are always up-to-date and proactively maintained.
You have free access to over 60 world-class facilities, the most modern equipment, instructions, social tournaments, and entertainment. In addition, more than 40 instructors, regardless of your performance level, create a unique atmosphere – you don't need to be a world champion!
Be yourself! You do what you like to do, when, and how often you want to do it!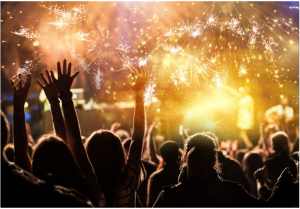 All-day diverse social programs in themed entertainment facilities let you thrive through your active holidays. Be yourself; special offers like an all-day children club and dog boarding smoothes your stay. Connect with friends or like-minded people in one of the sports restaurants, bars or lounges. The nightclub rounds off your emotional experience. Live Streaming!
In addition to health, sport plays an increasingly important role in Chinese society, led by the booming middle class, especially Chinese women – the highly influential domestic "She Economy". So another focus at Hideaway Mayr is on the younger generation, from 10 years upwards. Special academies, in cooperation with professional clubs, sports associations and top individual athletes, promote talent, for example, in training camps, and or introduce children to new sports, for instance, through fun tournaments. And We Care about our older guests with special programs and facilities.
F.X. Mayr Management's advantages include a deep understanding of the Chinese leisure, wellness & sports, and hotel industry dynamic. In addition, years of intense national market analysis, the target audience expectations knowledge and successful multinational operational experience are the key pillars of our sustainable, successful market entry.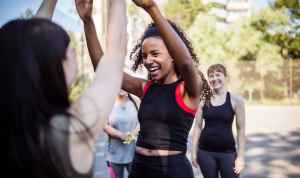 Very consciously, F.X. Mayr Management is taking this step!
In addition to the accurate data of leading European sports hotel operators, Olaf Schulz-Lobeck can draw on a successful time with Club Robinson, among others, as Department Head of Sport. This knowledge, combined with his Master's degree in sports science and several instructor certifications in sailing, skiing, fitness, aerobic etc., is the basis for the decision to develop Hideaway Mayr Wellness & Sport for China.
So, what is so different and unique about Hideaway Mayr Wellness & Sport?
First, we understand the importance of the existing hotel industry market differentiation. Our focus is on the narrow sports hotel market coverage seeking only to attract you, a small & specialised target audience. To fulfil the demand of this specialist market, Hideaway Mayr Wellness & Sport offers unique features and services. At the same time, we enable you to gain new perspectives through our specialised product experience. Furthermore, these unique experiences create emotionally positive feelings; you are a "satisfied guest", and we will see you soon!