By Olaf Schulz-Lobeck
Part I and Part II of the F.X. Mayr Motion explored how recent evolutionary processes have shaped the human species and the impact of generation-after-generation effects and how we're already designing our future culture.
In this article, I'll talk about the factors that are already making a significant impact on human evolution. Personally, I am very curious where this all goes.
"Constantly looking at screens in our everyday lives and the technoid stories of the future give us the impression that we live in an artificially perfect world. The coronavirus borrows from us what we are: Nature. Perfect is an illusion," says Harry Gatterer a futurologist based in Vienna, Austria.
Are we ready for the next step?
No, but we're definitely in a very intense transition process toward this next step. Take the ship "MOTHER EARTH" for example, which is traveling in rough waters without a safe harbor far and wide. By the end of August 2020, people have already had enough bad news like climate change, wars, gloomy socioeconomic situations, the spike in fake news on social media, country bashing, the coronavirus, and its global impact. And we still have four months to go…
So what happens?
Digitization is a huge part of our future culture. Digitization is also triggering massive unrest these days, and we've only seen the tip of the iceberg. Digitization will turn everything we have been used to upside down in a way we can hardly imagine in our wildest dreams. This is evolution! It's exciting, but we also have to remember the consequences: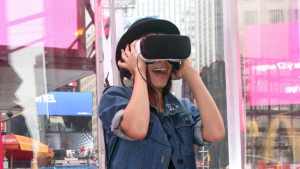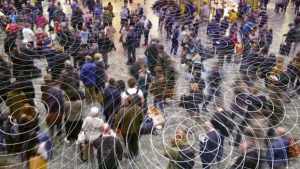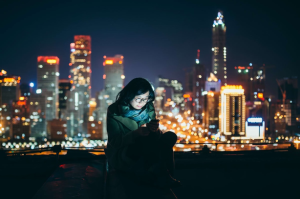 The digitization of work affects us too. It definitely enhances the flexibility for workers and employees, boosting productivity and enabling greater work-life integration.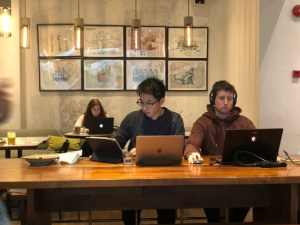 But is a greater work-life integration really good for us? Does blurring the boundaries of private and professional life enhance society?
To successfully thrive through these modern times, "good health" is your co-pilot.
Imagine you are a professional basketball player like LeBron James. His skills of scoring from different positions in the field, mostly complicated by the pressure of an opposing defender, required optimal endurance. This absolute precondition is the decisive cornerstone of his brilliant performance.
Now, you are LeBron James in real life. "Good health" allows you to unleash all of your talents. Be 100% focused on yourself and your social environment. Your opposing defenders such as fast-changing society, the constant increase of work pressure, changing lifestyles, and living situations will have no impact on your quality of life. You will master them as LeBron James is doing when scoring in the most hopeless of situations!
Health is more than the absence of illness. Health enhances and supports the optimal function of the organs, preserves inner balance, generates energy, inspires an overall sense of well-being and youthfulness. Good health means you feel good and happy at the end of the day.
At F.X. Mayr, we understand the dynamics of your demanding days and the damage stress can inflict on your body, mind, relationships and daily life. As a consequence of the increasing demands of our performance-driven society, we can start to show symptoms such as body pain, memory loss, fatigue, indigestion, insomnia, a weakened immunity system, headaches, dizziness, and diseases like heart stroke and cancer.
The F. X. Mayr Motion – Holistic Healing for Raising Consciousness
Your F.X. Mayr journey will cultivate mindfulness and align your body, mind, relationships, and spirit. You will gain awareness of your "internal reality," discover your body, expand your mind, deepen your relationships, and enhance your spiritual connectivity.
We reach all of these areas by targeting your digestive system. We heal and teach you how to maintain your digestive system, which has been scientifically proven to be "the mother of almost all diseases (physical, mental, etc.), according to the internationally acknowledged modern Austrian F.X. Mayr Detoxification Cure.
The philosophy behind the F.X. Mayr Cure, which focuses on intestinal health, the immune system, nutrition, and exercise, is also an important cornerstone for aging well. At the same time, it's particular suitable for the treatment of chronic disease.
At F.X. Mayr, physicians and therapists develop programs specifically customized for your individual needs. Sometimes you may feel not well. You don't know how to describe what's going on, and the standard tests aren't helping.  But don't worry. We're here to listen. We believe in you. With our methods, we investigate the deeper reasons behind your symptoms. At F.X. Mayr, you are not a patient among many, you are our guest, and we take your concerns very seriously. We do our best to understand, improve, relieve, and heal your medical conditions.
A holistic concept comprised of nutrition, movement, and a mix of alternative comprehensive medical treatments, the principal behind the F.X. Mayr Cure, is based on cultivating a well-functioning digestive system and being happy by boosting your overall well-being.
The F. X. Mayr Motion – Business Units!
We boost personal growth and transformation by focusing on well-being, mindfulness, and holistic health. We work toward these goals by developing, innovating, and integrating green sustainable real estate, medical wellness, and education.
Enjoy life – be curious!