by Pamala Baldwin, Founder of YinYang Reserves & Residence, Antigua
Pamala is active with the Caribbean Hotel Association, Barbados Hotel & Tourism Assn, Hong Kong Chefs Assn., and AYC-Antigua Yacht Club, which honoured her with the most sought-after yacht racing awards in 2019 and 2020.
Why?
First, a wealth obsession can derail the privileged, leading to issues with mental health.
For example, it's common knowledge that billionaires such as CNN founder Ted Turner and businessman Doug Meijer have all been open about their depression. Similarly, dozens of Ultra High Net Worth Individuals (UHNWI) are not immune to feelings of depression and isolation regardless of their success. For example, a super-wealthy entrepreneur explained, 'The problem with getting everything is you run out of reasons to keep trying, and human interaction becomes impossible.'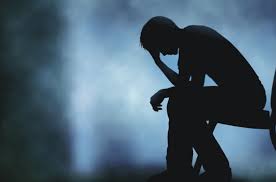 A London-based therapist, Dr Raj Persaud, is known for 'seeing more billionaires than any other therapist in the world'. His plethora of UHNW patients come to him with depression, isolation and a lack of self-worth. Doctor Raj explained High Net Worth Individuals (HNWI) suffer from anxiety or depression usually for alternative reasons than the standard population. Ironically, he shares three primary reasons: challenging to form relationships, diminished motivation and financial concerns.
THE IRONY:
The majority believe that money will be the universal panacea to happiness. On the surface, this mindset seems reasonable, but it cannot be further from the truth. Wealth can cause high anxiety levels with burning concerns over their legacy and inheritances for next of kin (over 60%).
Regarding relationships, High profile and HNW clan receive intrusive attention. Countless individuals attempt to befriend for the wrong reasons – typically, they want something–to uplift their social status or to benefit financially.'
HNWs must separate the wheat from the chaff, which can be challenging and isolating. Once this skill set is refined, typically, HNWIs only share experiences with a limited few, and it is upon these shared experiences that we build relationships. However, from 2021, statistics underscore the UHNWI has altered their thinking – and they now boast and share less than ever—when travelling, should they swoon over a lesser-known location, they don't want to share it—as they covet their privacy.
Successful entrepreneurs with the freedom to set their own schedules surprisingly frequently feel low, asking themselves—what is my end goal, my sense of purpose, and how do I achieve my elusive goal(s)? This is when self-esteem wobbles; according to Dr Persaud, a lack of self-worth can lead to substance abuse.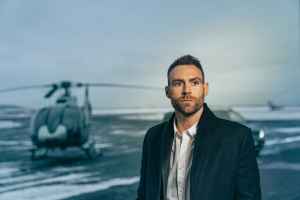 Materialism is an empty pursuit. Consider trust fund kids—the mental health community recognises issues as a serious concern as they did not generate family wealth, thus often suffering from aimless lives and feelings of worthlessness. Pressure stems from kids' frustration in that they believe they are expected to be successful or more successful than their parents, with whom they have less contact than average family dynamics.
Studies reveal that severe levels of depression, anxiety and substance abuse were much higher amongst upper-class and indigent children. Extremes.
There are no quick fixes, or one approach fixes all…however YinYang Reserves & Residences provides a fresh approach to personalised addiction recovery for HNWs, where specialists identify a treatment that works for you and support you face-to-face into the future, virtually.
Note by Olaf Schulz-Lobeck, F.X. Mayr Management Chairman:
We recognise the same developments in China, which is why our flagship, the F.X. Mayr Retreats, is implementing special measures for our guests. In addition, Ms Baldwin and I are considering close, international cooperation.